New Airplane Games (html5 enabled)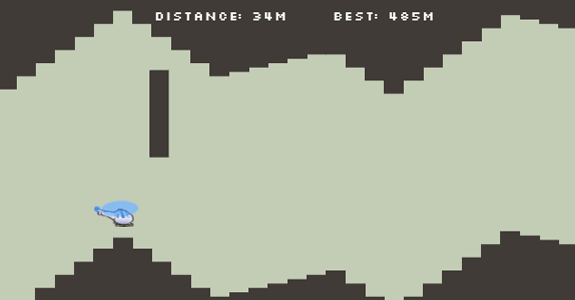 Html5 Helicopter Game
Legacy Airplane Games
More Airplane Games Online


Luftrauser
Fight against the enemy forces and survive for as long as possible. A very stylized game.


Green Bomber
Complete all of mission objectives and destroy civilian buildings as you look to conquer everything!


Hostile Skies
You're a fighter ace, complete a series of dangerous missions then challenge the evil 'Red Baron' for supremacy of the skies!


Red Plane
Destroy all the enemy planes with your fighter jet through various missions and achieve highest.


Potty Racers 3
Create your own portable toilet and push it down the hill to see how far it can fly.


Air Transporter
Safely navigate your helicopter through many dangerous missions like transporting cargo and putting out fires.

Line of Fire
War has broken out and as an ace pilot your must defend the skies by blasting away enemies with bombs and rockets.


Airport Madness 4
Act as the ultimate traffic controller by keeping the arriving and departing from crashing.



Notebook Wars 2
Enemy planes have invaded your notebook paper and it is up to you to shoot them down!


Red Plane 2
You are on a mission to destroy as many enemy planes and ships as you can while still collecting all of the gold coins along the way.


Steam Birds
Take to the sky and dominate to become an ace!


Air Traffic Chief
As the chief air traffic controller, your job to make sure all of the aircraft make safe landings on the runway.


Sky Fire
Carefully control your super jet through enemy territory while killing as many of the enemy planes as you can.


Air Typer
Correctly type all of the words on the enemy balloon planes to shoot down and destroy them.


Battle Over Berlin
Fly a World War I biplane, and experience aerial combat in its purest form. Fight for the sky, but watch your tail.
Fligh sim online
More flight simulator games will be added throughout year. We consitently look for more quality games from our partner sites.
Copyright AirplaneGames.org 2023 new ruffle installed on some games to work new web browsers